Another Initiative by Prefabrik Yapı!
Prefabrik Yapı, a leading company that shapes prefabricated structure business in Turkey, is taking another initiative.
Demonstrating maximum performance in the shortest time even in large and world class projcts, Prefabrik Yapı increases the quality of work sites with the labor camps installed at Turkey's automobile manufacturing plant.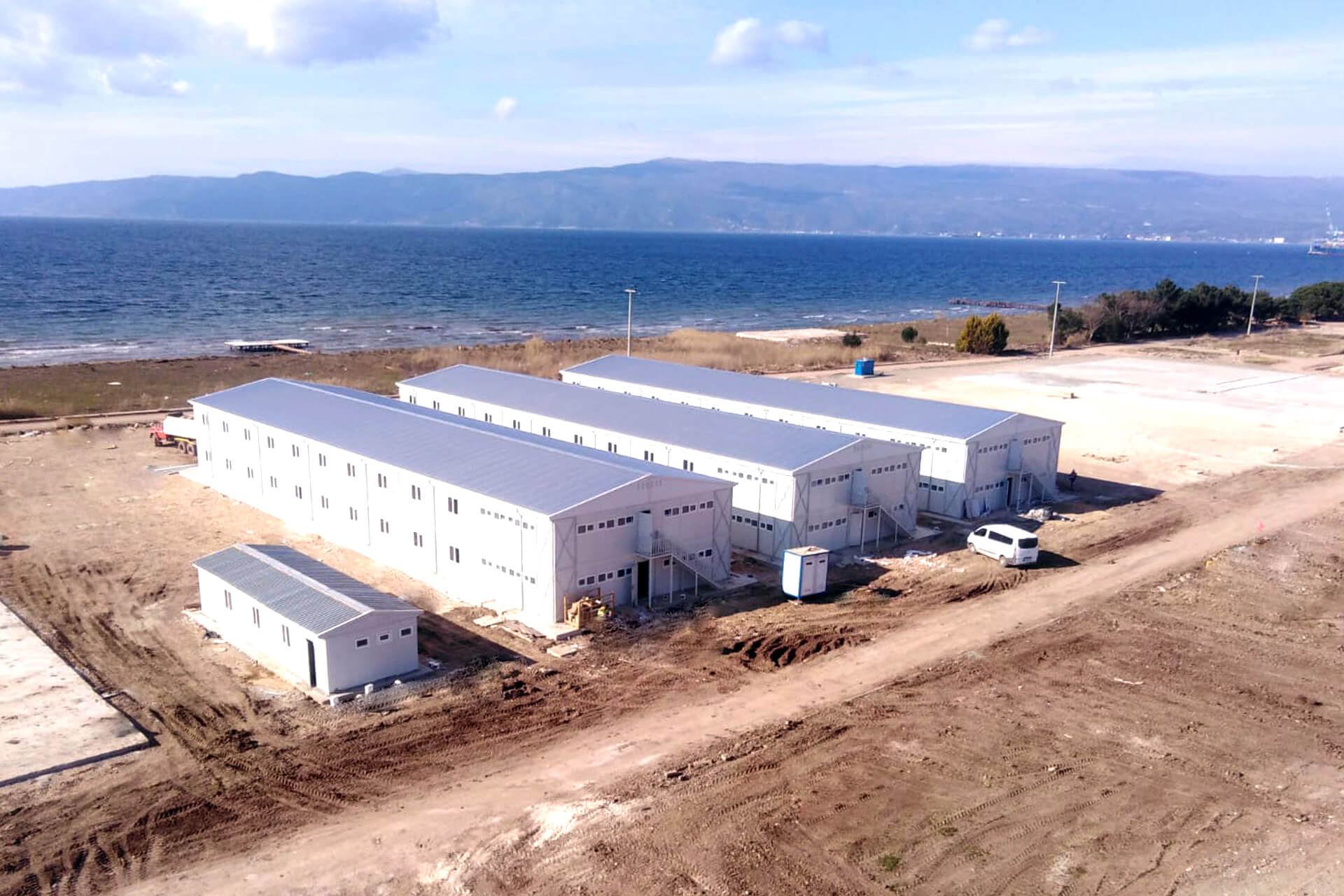 High Quality, Strong Service
Prefabrik Yapı continues to take part in the largest projects of Turkey with a high production capacity, fast production and superior vision. Shaping the sector with its innovative vision, Prefabrik Yapı is also taking part in Turkey's automotive industry with it wide production network and high engineering designs.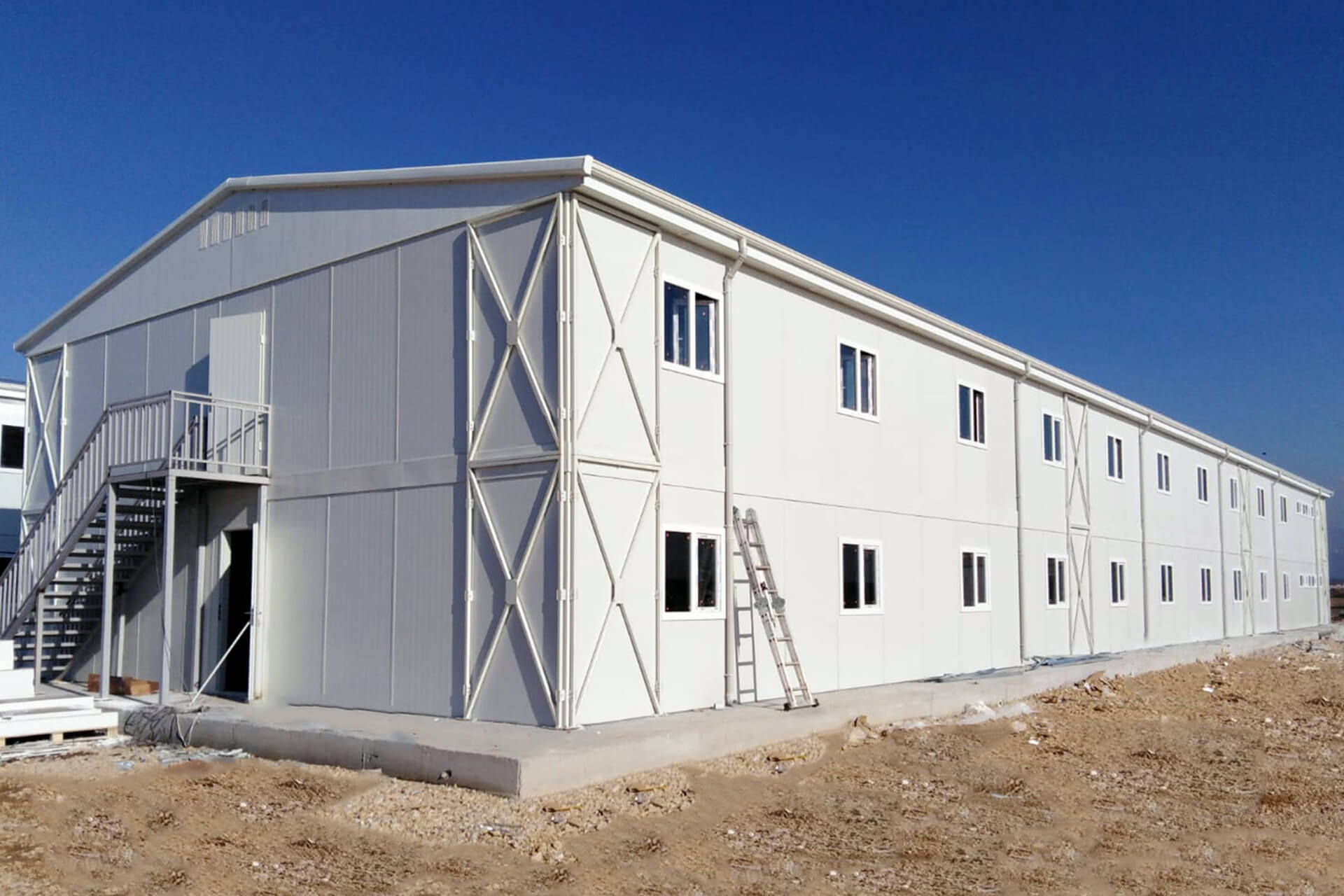 A New Era Begins in Gemlik
The automobile plant labor camp established in Gemlik includes a 408 m² employer office building, 247 m² and 563 m² dining hall, 414 m² project management office building and a 330 m² white collat dormitory. Futhermore, there are 3 worker dormitories in 1087 m² size in the project. Two-storey dormitory buildings enable several workers to take part in the projct. The structure constituted of 8 prefabricated buildings and installed on total of 5223 m² area only in 20 days is starting a new era in Gemlik and Turkey.
High Quality for All Work Sites
Labor Camps by Prefabrik Yapı are enabling acommodation of several workers in large scale projects, and providing maximum life quality for workers thanks to their high quality and robust structures. Life spaces specifically prepared for workers include all management, dining and recreation buildings needed at remote work sites. Prefabricated work site labor camps leverage production quiality while ensuring time, labor and energy savings even in large scale projects.
If you wish to bring benefits of prefabricated labor camps to your construction sites and factories, and efficiently manage your operations, please take a look at labor camp options of Prefabrik Yapı, and meet the vision of future today.