Containers manufactured with weldless connection technology and bolt and nut fasteners, can be made as single, double and triple storey depending on the geographical characteristics of the place of use and the purpose of use. For the surface covering of the products, painted galvanized steel sheet or HekimBoard branded fibercement boards, which make difference with superior features and Euroclass A1 fire rating, are used.
Containers, according to the purpose of use, place of use and types of use, are manufactured as Hekim Panel or Hekim Classic system, monoblock, disassembled and combined. Electrical and sanitary installations, according to preference, are designed as either flush or surface-mounted. In addition to standard flat roof applications, sloping roof solutions are also used where additional roofing is required.
Standard container products are manufactured in two different sizes as 3,00 × 7,00 m and 2,40 × 6,00 m. Multi-storey structures in camp and construction sites can be positioned by combining standard containers. In addition, in accordance with the needs and demands of customers by making the necessary structural calculations, custom-sized containers can be manufactured where appropriate.

Monoblock Panel System
It is the manufacturing system which makes the product ready for shipment by completing all manufacturing operations in the factory environment of container types, to be used. The assembly of all structural components is completed in the factory environment and then loading and dispatch operations are carried out in this state.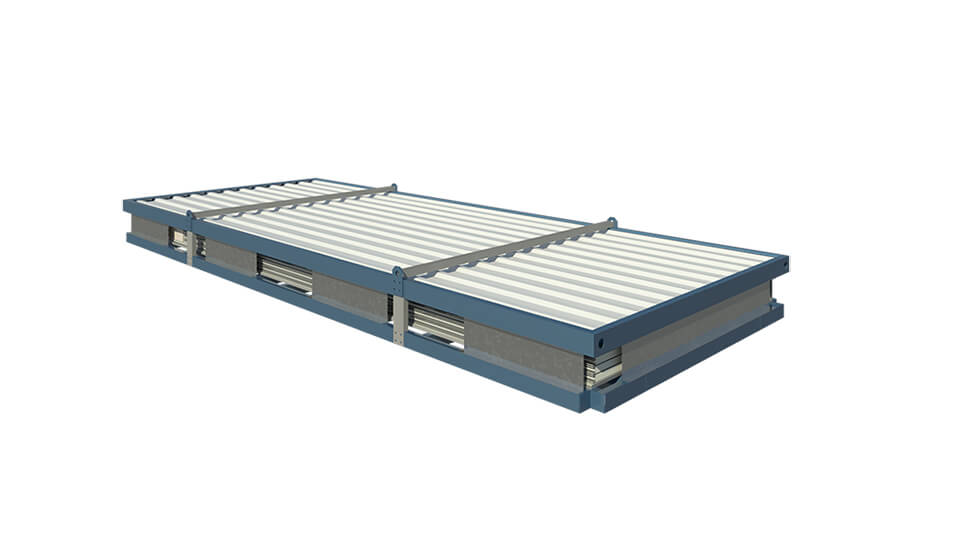 Demountable Panel System
In this manufacturing system, its prefabrication is carried out in the factory environment before the assembling the ceiling and base chassis constituting the container and the components constituting the walls. It is made ready for transportation with special packaging system and shipped to the region where it will be used.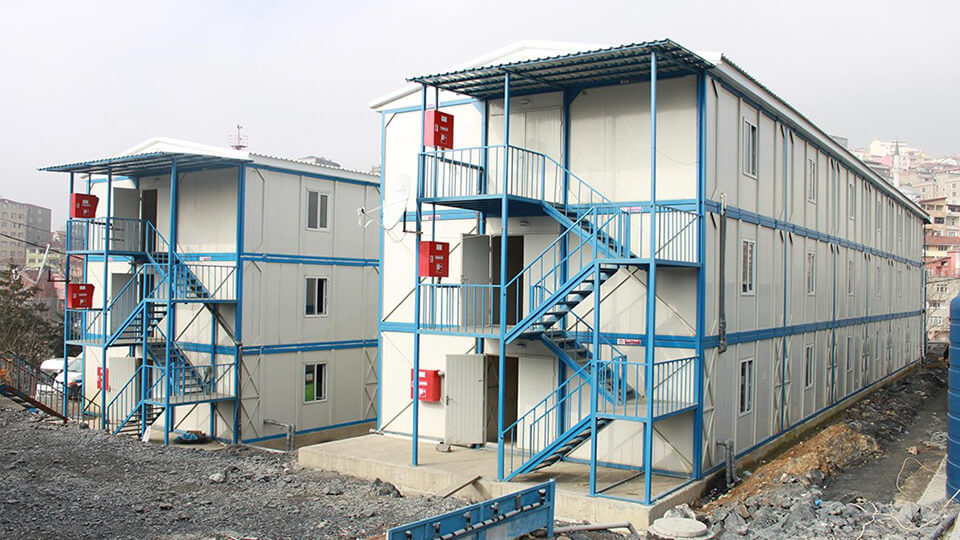 Combined Panel System
It is the manufacturing system used to create multi-storey spaces by assembling two or more containers together. Prefabrication operations are completed in the factory and assembly operations at the location where it will be placed.